How can I save more energy in my house?
As energy bills are climbing and the days are getting cooler, you may be wondering how best to save energy at home. There are many ways you can improve your energy efficiency – from home improvements such as double glazing and upgrading your boiler to more simple things like turning down the thermostat and removing draughts.
What are the benefits of improving the energy efficiency of my home?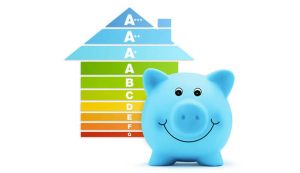 There are many benefits to making your home more energy efficient. You'll be able to spend less on your energy bills as you won't need to heat up your home as much. The temperature should also feel noticeably more comfortable. Your carbon footprint will also be greatly decreased which is great news for the planet. By improving your home's thermal performance, you may be able to increase your home's EPC rating (Energy Performance Certificate). This could increase the value of your home should you wish to sell in the future. In some areas, this increase can be as much as £25,000.
Here are some options that can help keep your home comfortable and more energy efficient:
Upgrade your boiler
How old is your boiler? If the answer is that you don't know, that potentially means it's old enough to not be as efficient as it could be. A new model of boiler will keep your energy bills down as well as reduce your home's carbon dioxide emissions. Today almost all modern condensing boilers have an A energy rating and upgrading from a G-rated to an A-rated boiler could save you more than £300 a year on your heating bills.
New windows
According to a 2020 survey, 87% of homes in England now benefit from double glazing – however that still means there are millions of households who are still relying on single glazing. This leaves them at risk of higher energy bills and compromised security. With two panes of glass that surround a layer of argon gas, double glazed windows create the ideal barrier against the cold and will leave your home draught free. With our A-rated windows, you will be saving on your energy bills each month. You can choose from effective uPVC or stylish and modern aluminium. Updating and replacing your old double glazed windows with modern high performance double glazing will considerably cut heat loss and help to reduce future energy bills too.
Home insulation
One of the best ways to retain heat in your home and reduce the need for heating is insulation. The three main types are loft, solid wall and cavity wall insulation. Around one-quarter of a home's heat is thought to be lost through the roof so if your loft isn't insulated this might be worth considering. Normally mineral wool insulation is used in your attic or flat roof with other materials such as polyurethane foam used in harder-to-reach areas. Cavity wall insulation sees insulation injected into small holes into the hollow space between a house's outer and inner walls. Solid wall insulation takes a bit more time and involves fixing insulation boards to internal or external walls.
Upgrade your door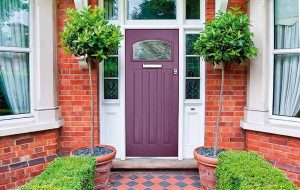 You may not have considered how big a role your door plays in how warm your home is, but if your door doesn't have a high energy rating you could be losing precious heat through it. All of our doors – whether uPVC, aluminium or composite – can achieve high levels of thermal efficiency while also being secure. Our aluminium doors can achieve energy ratings of A+, whilst our uPVC doors can reach outstanding U-values as low as 0.9W/m2K and our tough composite doors can accomplish U-values of just 1.4W/m2k. They also come in a range of designs and colours to suit your home's aesthetic and ensure that it's a welcoming place to come home to.
Consider a Smart meter
Many energy companies are offering customers the chance to upgrade to a smart meter. These allow you to see exactly how much energy you using each day as well as sending your energy provider regular readings.
Little changes help too
There are little things you can do that over time will help too. Some of these include stopping draughts coming in by using insulation strips around doors and windows.
Could you turn your thermostat down a degree or two and wear a few more layers around the house? This is the perfect excuse to bring out the onesies, fluffy socks and comfy blankets. Also, ensure that your radiators aren't being blocked by sofas and other furniture so that heat can disperse more easily around your rooms.
Your number one choice for energy efficient home improvements
SEHBAC has everything you need to make your home more energy efficient and looking its best. From Ipswich to Chelmsford and Romford to Colchester, we can help you make your home feel and look its best. Get in touch to receive expert advice from our specialists on our double glazing, high performing doors and more.