Black and white punctuate Oakland home's interior design | Home & Garden
By Pat Eby Special to the Post-Dispatch

Megan and Matt Temple were looking for a great home for their family when fate intervened in their search. They found a house that was not yet on the market but would be for sale soon.
"We were living in Lafayette Square in a beautiful historic house built in 1874. I was pregnant with our second child. Our home was three stories, tall and narrow, and there wasn't a lot of room for kids to move around in it," Megan Temple says.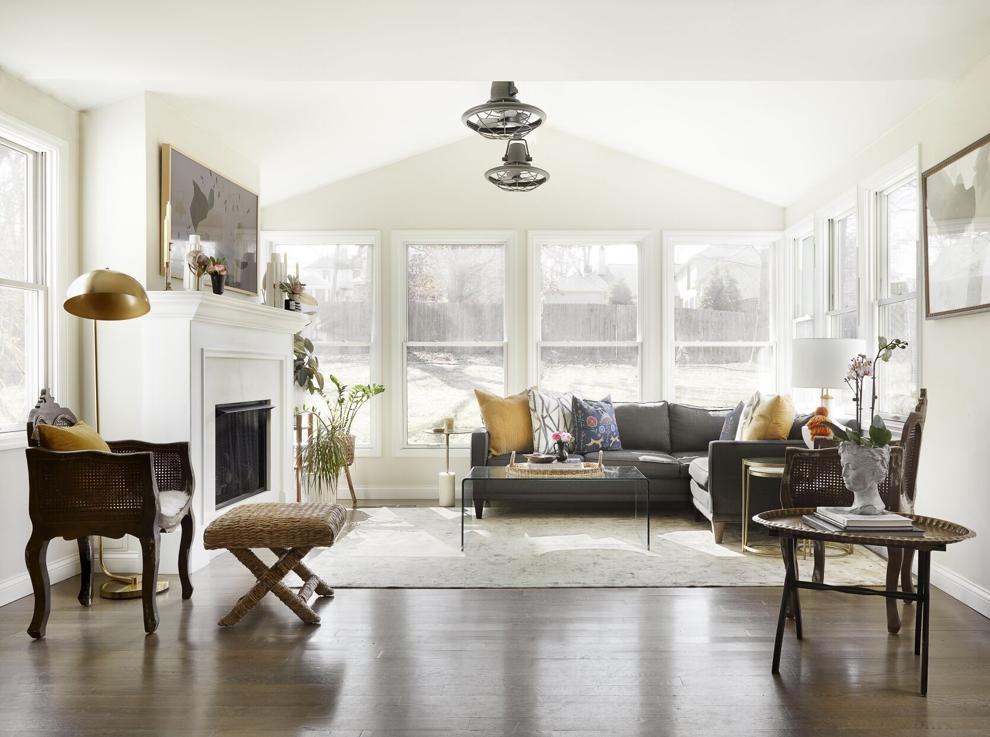 "We'd been looking in the Kirkwood-Glendale area for a while. An acquaintance of my husband's was planning to sell his home in Oakland, which is just outside Kirkwood. I clearly remember we walked through it on a Thursday evening. My husband said 'What do you think?'
And I said 'I hate it, but I think we'll take it.' The location is great. It sits on an amazing lot. The house at the time wasn't my style at all, but I knew we could make it work with a redesign," Megan says.
Megan has the design skills. Although she had been working as a designer and line builder in shoes and leather goods, she'd dabbled in interior design and loved the work. Matt knew the process would give Megan a chance to explore interior design firsthand. Both had the willingness to go through the renovation to have a home that suited their style and their lifestyle.
The Temples moved in with Matt's parents for what was supposed to be eight weeks. They ended up staying eight months. "Me, Matt, our baby Coco, and our dog Ruby packed up and moved. Our nanny came in every day," she says.
Megan worked with the contractors to redesign the first floor. Her plan flipped the living room with the kitchen, removing a 6-foot wall dividing the spaces. The process worked to create an open and airy plan the Temples love. "I will say we were excited for our first experience with renovation on that scale, but I don't want to make it sound like we knew what we were doing," she said. "It was a learning experience that helped me start my interior design business."
Her bold choice to work the interiors of their home in black and white elicited pointed questions from the craftsmen who built the cabinetry, from the painters and from the tile people they hired as well.
"Our renovation was done prior to the big onset trend of dark interiors. I had known that I wanted black kitchen cabinets. The cabinet maker asked if I was sure I wanted black. 'We don't do black that often,' he said. I also wanted gold for the hardware, which was also different," she says.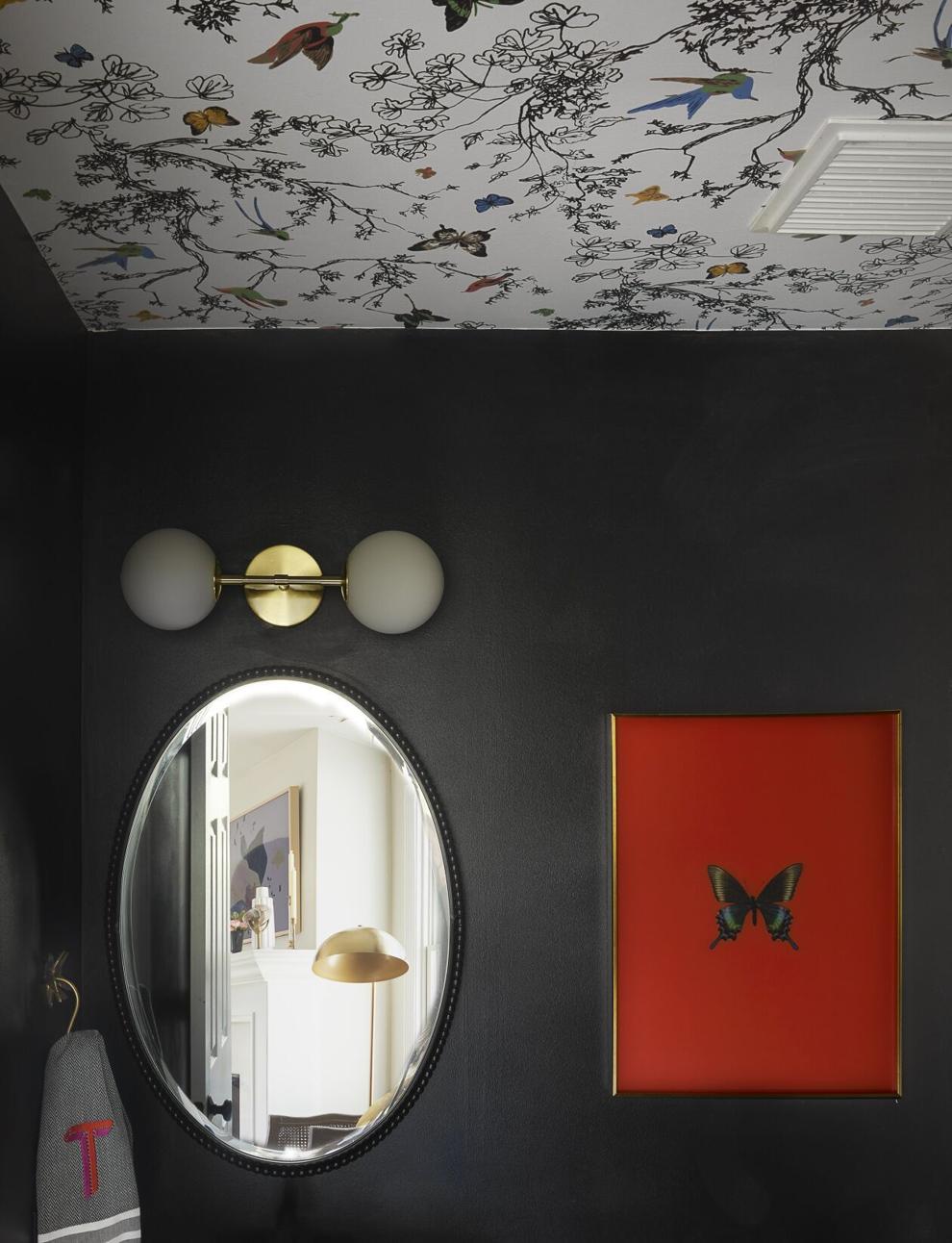 Temple used whites, mixed matte and shiny finishes, then added touches of color through art and accessories to enliven her black, white and gold color theme. Artworks set off on white walls shine. Overhead light fixtures added visual interest and sculptural shapes. Temple chose lamps effectively, too, like the gold arc floor lamp in the living room and the unusual table lamps that appear throughout the house. Textiles, pillows, tiles and rugs add color and pattern.
"For some reason, choosing the black and white fabric for the Roman shade in our kitchen was the hardest decision I had to make. I usually make quick decisions, but not on that. It took nearly five years," she says. A visit to her mother solved the problem. "My mom is also an interior designer. I was in her studio when I saw this fabric. 'That's it!' I ordered it."
The finished open-plan that added light and workable living space to their home worked so well she was able to walk away from her corporate job five years later in 2020 to officially open Megan Temple Design. In 2021, she premiered the Dollhouse, a retail home goods store and small party space. Offices and workrooms for her and her staff also occupy the space on Manchester Avenue in Brentwood, a move that took her office out of her home to open up space once again.
She and her husband both worked from home during the pandemic. While COVID forced many family members into too-close proximity with each other, the extensive renovations the Temples had undertaken a few years earlier worked in their favor.
"At the start of the pandemic we were set up in a good way. We already had the girls' playroom on the main level. We have an open floor plan, so we didn't need to make any major changes," Megan says.
"We turned our guest bedroom into an office. That was a fairly obvious choice. No one was coming to visit, and we were both working from home, so that was our biggest change. We've since started returning it into a guest bedroom," she says.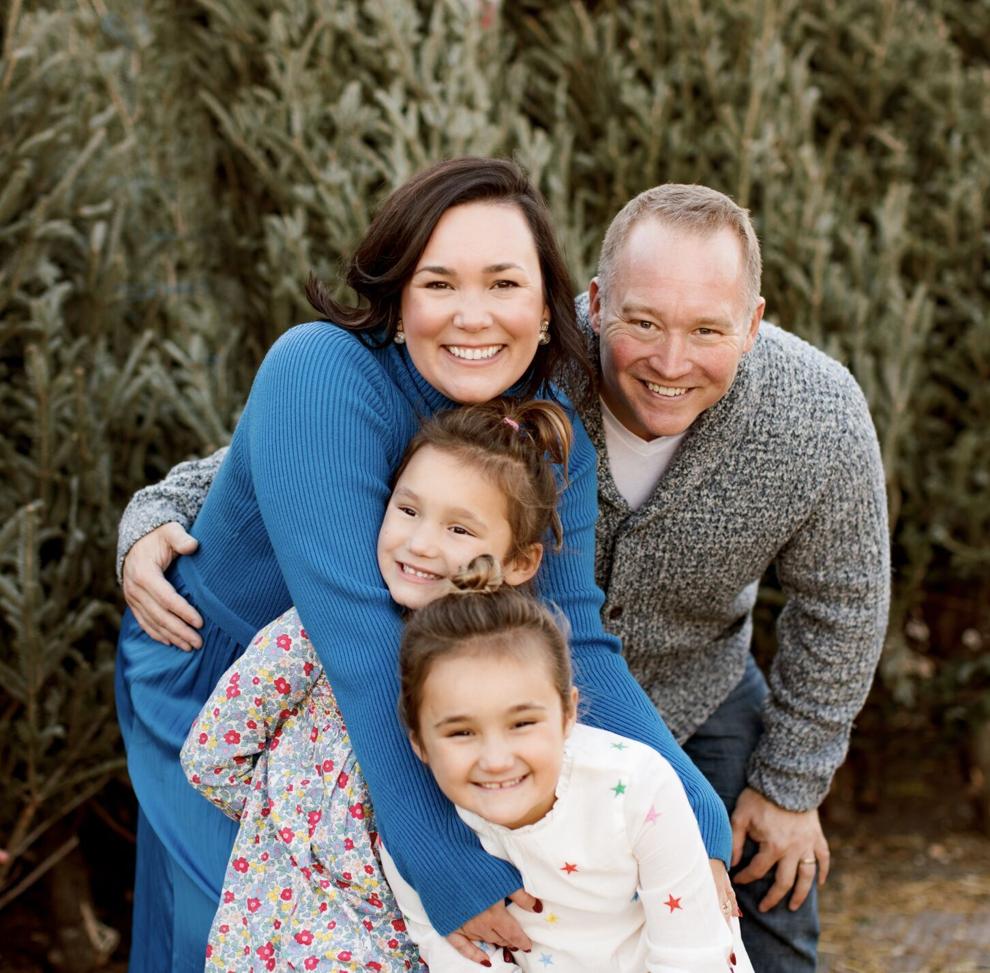 At home with the Temples